Hello Roby (Wowie Jam 4.0)
Saturn91 and I joined the Wowie Jam 4.0 in August 2022. The jam's theme was "Collaborate With AI".
It was my 5th Game Jam. This time we were again accompanied by Alice_sqr. After the good experiences from the last jam, we worked with the PICO-8 engine again. We agreed on a puzzle game in which you programme different robots with directions so that the robot "Roby" can reach the goal.
Our game reached the 100th place out of 1016 in the rating. In the "Visuals" category, we scored way above average with 63rd place.
Our submission: "Hello Roby". Play it here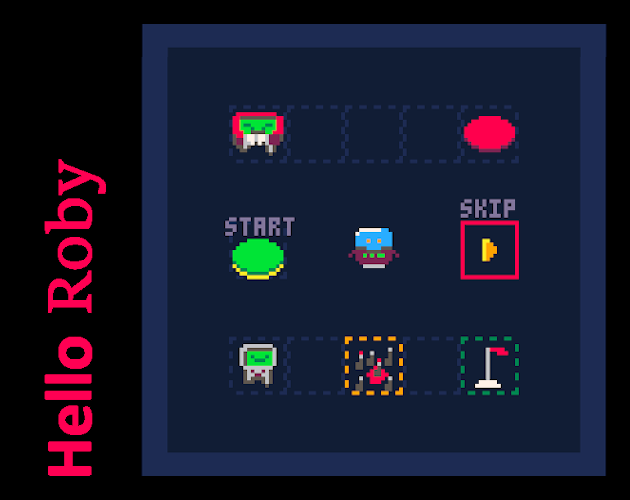 Please visit also Saturn91's Blog