A dicy boss fight (GMTK Game Jam 2022)
Saturn91 and I joined the GMTK Game Jam 2022 in July 2022. The jam's theme was "Roll the Dice".
It was our 4th Game Jam. We dared to create a 3D game for the first time. For the first time, we no longer used the Unity Engine. Saturn91 was able to convince me of PICO-8, a very compact fantasy console. This pixel engine has various strong limitations such as strict memory restrictions. In my opinion, this promotes creativity and brings forth a whole new kind of games with a special nostalgic charm.
After the brainstorming we agreed on a competitive dice game. After we had to discard many ideas, it became a small dice game in which you play against 5 opponents in a row. The aim of the game is to reduce the opponent's energy bar to 0 by rolling high numbers and combinations.
Our game reached the 960th place out of 6133 in the rating.
Our submission: "A dicy boss fight". Play it here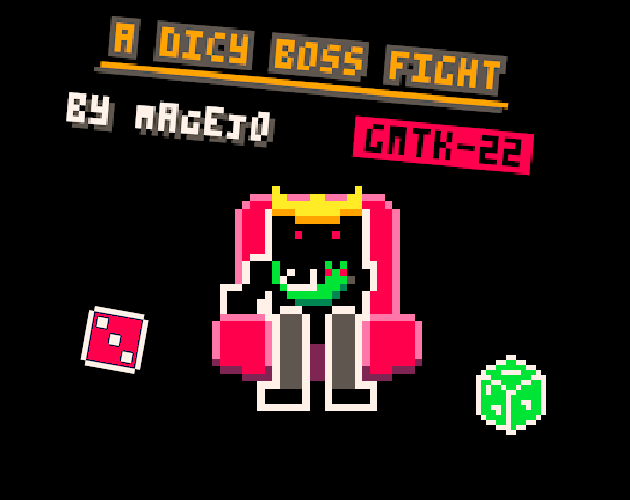 Please visit also Saturn91's Blog